Business-Biosimilars-AdaliRel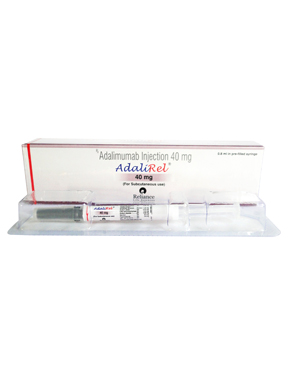 AdaliRel (Adalimumab) is a recombinant human IgG1 monoclonal antibody specific for human tumor necrosis factor (TNF). AdaliRel has human heavy and light chain variable regions and human IgG1k constant regions. AdaliRel has a molecular weight of approximately 148 kDa.
Adalimumab has been approved for Rheumatoid Arthritis, Psoriatic Arthritis, Ankylosing Spondylitis, Crohn's disease, Ulcerative Colitis and moderate to severe chronic psoriasis.
AdaliRel is supplied as a sterile, 20 mg and 40 mg liquid in single-use prefilled syringes for subcutaneous administration.