Businesses - Clinical Research Services - Services - Biometrics
Biometrics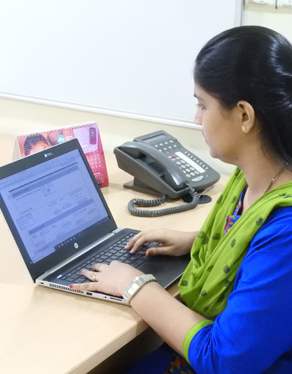 The Biometrics Group handles the functions of Data Management, Programming and Statistics (using R or SAS®) for all phases of the clinical trial. The Biometrics team has experience in handling projects in a large number of therapeutic areas. The Group has implemented CDISC standards and all processes are compliant with ICH guidelines.
Technical Infrastructure in Biometrics includes:
Oracle Clinical® - Our core Data Management system
R for Statistical programming
Adobe Frame Maker® for CRF designing
MedDRA for Adverse Event coding.
WHO-DD for medication coding.
Toad™ de facto standard Oracle development tool for reporting
Win-Nonlin® for PK/PD analysis
Customized applications for data tracking and analysis and reporting
Data Management
The capabilities are:
CRF Design, Printing, Distribution, Collection, and Analysis (CDASH compliant)
Global Library Creation and Maintenance as per CDISC/SDTM model
CRF Annotation and Review
Data Management Plan (DMP) Development
Database Design
Edit Checks Programming
Data Validation Specifications
Data Receipt, Logging, and Tracking
Data Entry
Query Management
Clinical Data Coding
Data Quality Assurance
Data Transfer
SAE Reconciliation
Data Management Reporting
Data Review Meeting
Electronic Data Transfer
Electronic Data Capture (EDC)
Programming and Statistics (using R or SAS®)
The capabilities are:
Sample size estimation and justification
Statistical methods for protocol development
Randomization schedule generation and management
Statistical Analysis Plan development for individual studies and ISS/ISEs
Programming of Statistical Tables, Listings and Graphs
Analysis dataset creation (CDISC, XPT and XML)
Interim and final analyses/Support DSMB or DSRB
Independent QC programming
Support for marketing
Exploratory and trend analysis
Analyses for manuscript preparation
Patient Profiling
Patient Narratives
Services for BA/BE-Studies

Pharmacokinetics (PK) and Pharmacodynamics (PD) analysis using WinNonlin
Statistical report writing
Biostatistics and Programming
The team has strong expertise in the full range of statistical methods:
Descriptive statistics
Linear and nonlinear models
Generalized linear models
Categorical data analysis
Time-to-event analysis
Nonparametric methods
Equivalence and non-inferiority methods data imputation
The statisticians and programmers have worked on protocols that are varied in size and complexity, across multiple therapeutic areas and study phases.