Business-PlasmaProtein-ReliSeal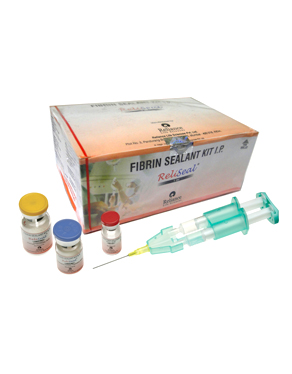 ReliSeal® is biological glue and haemostatic agent, which can be used in a variety of surgical procedures to arrest bleeding, seal tissues and as an adjunct to wound healing.
A quick acting surgical fibrin sealant derived from human blood plasma, with haemostatic sealing and adhesive properties, ReliSeal® mimics the final stage of the natural clotting mechanism.
The kit is available in 0.5 ml and 1 ml pack size.